Lighten Software Volume Sales Discount
Many small businesses have a limited budget to deal with paperless workflow, Lighten software products can save your time, money and optimize the workflow. For better serve small businesses and startup companies, we provide cost-effective solutions.
If volume pricing is available, you can see a label below the product name and price in purchasing page.
Click on 'Volume Pricing Available' to check volume pricing.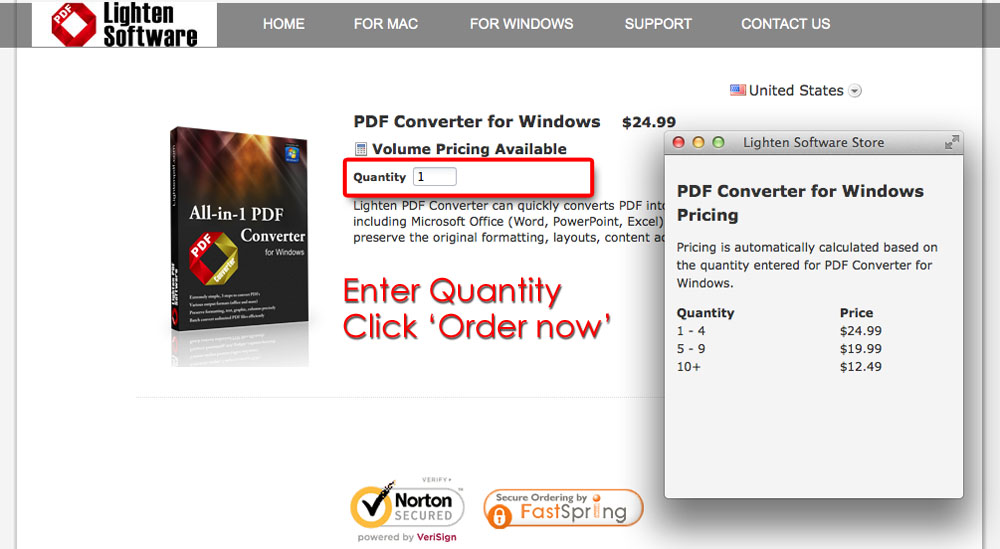 Pricing is automatically calculated based on the quantity you enter. Enter license quantity in the Quantity field. Click 'Order Now' will take you to the next step.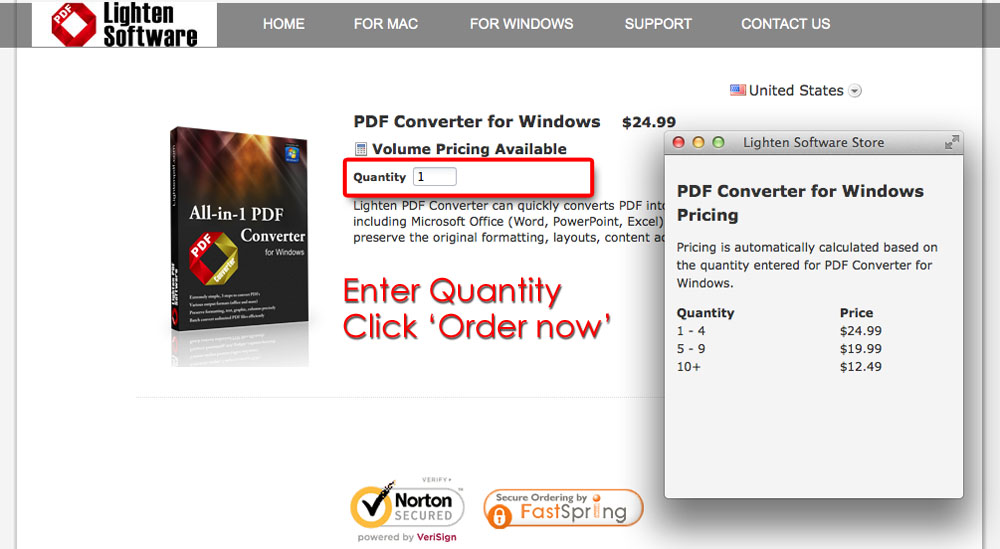 Note: If you want to purchase more than 10 Licenses, please contact our sales representative for a quote.
Meanwhile, we consider a common condition that users may have a working computer and a personal laptop. So according to our license policy, a single license allows you to install and use Lighten software product on up to 2 computers by one user at a time. And make a single copy of our software solely for archival proposes.
We also offer product discounts to non-profit organizations, governments, and educational institutions. Please check the Educational/Non-Profit Discounts>>