Sign PDF for Mac is designed for digitally signing PDF, so you don't have to print the PDF out, sign it manually and then scan it back for faxing or mailing.
To make the best use of Sign PDF for Mac, it's recommended to read this step-by-step tutorial.
1. Open a PDF document you need to sign
Double click on the icon to launch Sign PDF for Mac, to open a document, please click File->Open on the menu.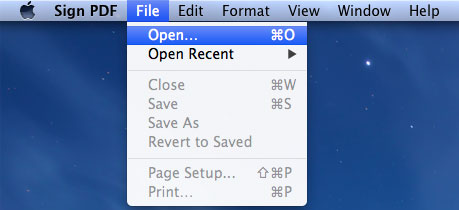 2. 3 ways to sign a PDF document
(1) Add text content to PDF
Click on Add Text button, and then move your cursor to anywhere you want to sign, click and you can see a text box field. Type whatever you want, you can rotate the text, change the color or font style. Actually you can fill out PDF form with this function.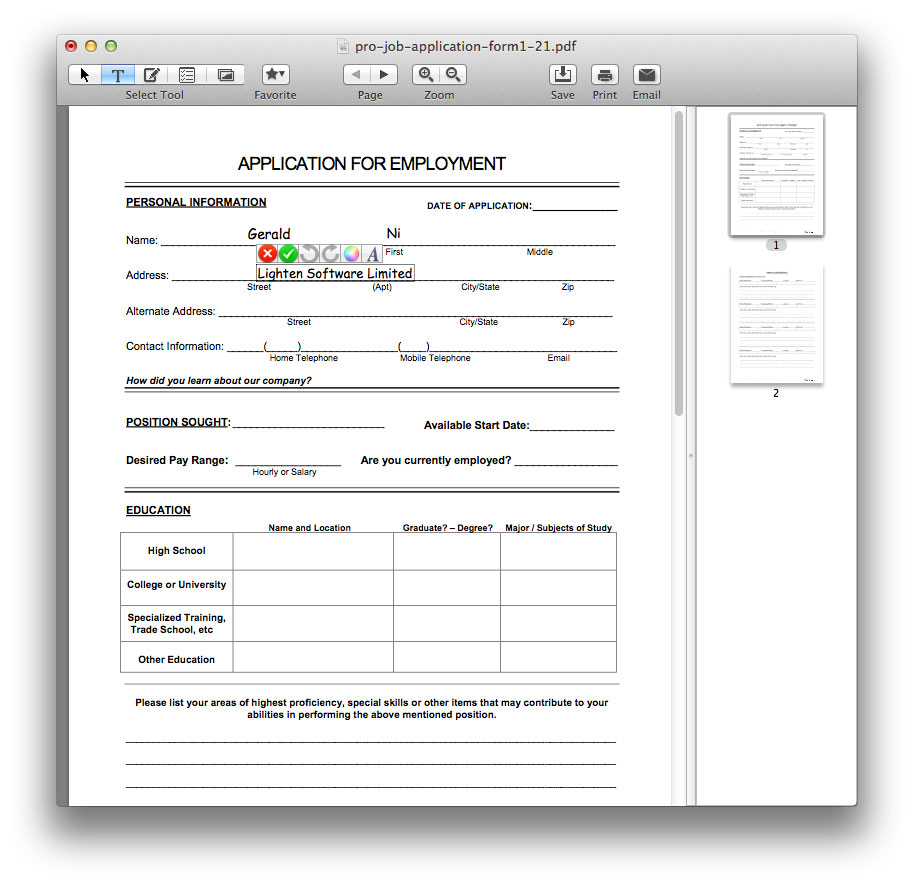 (2) Draw your signature to PDF
Click on the Draw Signature sign button, a window named 'Draw Signature' will pop up. You have 2 ways to draw your signature.
Trackpad
Click on the drawing area, and start to draw within your trackpad. Once you've finished drawing, press 'ESC' to exit drawing mode, and click 'Accept' to insert the signature into PDF document.
It's a little bit tricky to draw a nice signature, you can image the trackpad as a piece of paper, and look at your trackpad instead of the screen when you are drawing. The trackpad and the drawing area is 1:1 size.
Mouse
* Click and hold the left click to draw, release the left mouse when you finish drawing, hold again to start drawing another letter, and repeat.
* Click on the left click once, and you can start drawing, the drawing won't stop until you click on the left click again.
You can change the color of your signature, the background style or color of the drawing area, line weight, etc. If you want to modify your signature, an eraser is available.
Once you've finished drawing your signature, you can click the 'Accept' button to insert the background transparent signature into the PDF.
(3) Insert images to PDF
If you already have your signature image in your local disk, you can insert it add-image into PDF directly. Or you can create a signature with a transparent background using other Photo and graphic software like Photoshop or even Preview.
(4) Add a checkmark to fill out the checkbox
Sign PDF for Mac provides checkmark images for easier filling out checkbox. Just click on 'Add checkmark' add checkmark button, you can choose proper checkmark, and click on anywhere to insert.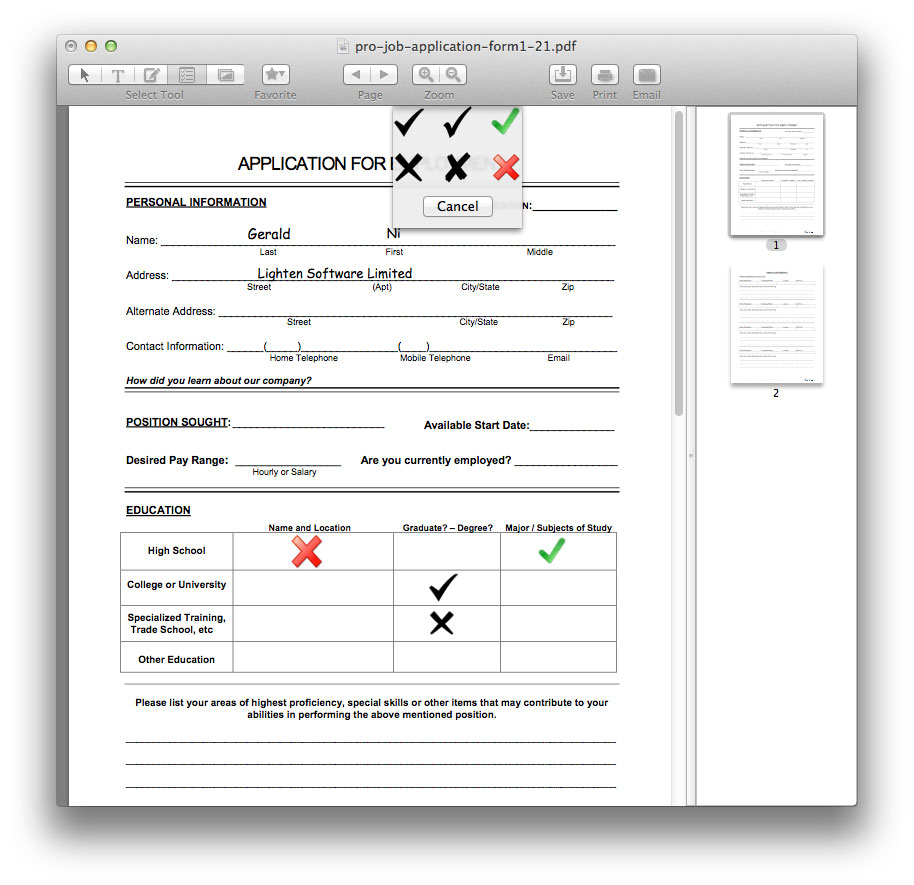 3. Export the signed PDF document
Once you have finished signing, you can click 'Save as' save button to save the PDF document you've signed, so that you can send it out via email attachment, or click 'Print' print button to print it out directly.
Support
If you have any further questions about Sign PDF for Mac, please do not hesitate to contact our 24*7 customer support team via support[at]lightenpdf.com, please describe the problems you met in detail, we will get back to you within 24 hours. Thanks.