PDF Merger + helps you easily and quickly combine multiple PDF files into one file.
Step 1: Add PDF Files
Click 'Add Files' button, finder will pop out, you can select any PDF files you want to combine. You can add as many PDF files as you want at one time.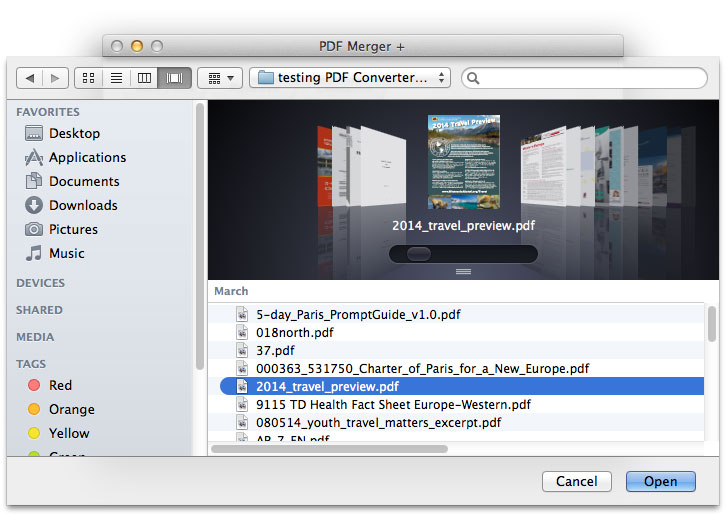 Step 2: Arrange the file order
It will import PDF files according to the order in folder by default. You can move a file up or down in right-click menu, or sort the file order.
Step 3: Set an output file name
You need to set a file name for the combined PDF file.
Step 4: Click 'Combine' button
It will prompt you to select an output folder to store the combined PDF file, then it will do the rest in short time. Go to the folder you selected to find the output file.