Lighten Software will offer coupon code during the promotion or for non-profit and educational users. This tutorial will show you how to use coupon code for a discount.
If you got coupon code for our app, you can use it to apply the discount in purchasing page.
After clicking on the 'Buy Now' button from the product page or the app, you will be direct to the purchasing page.
1. In purchasing page, click 'Order Now'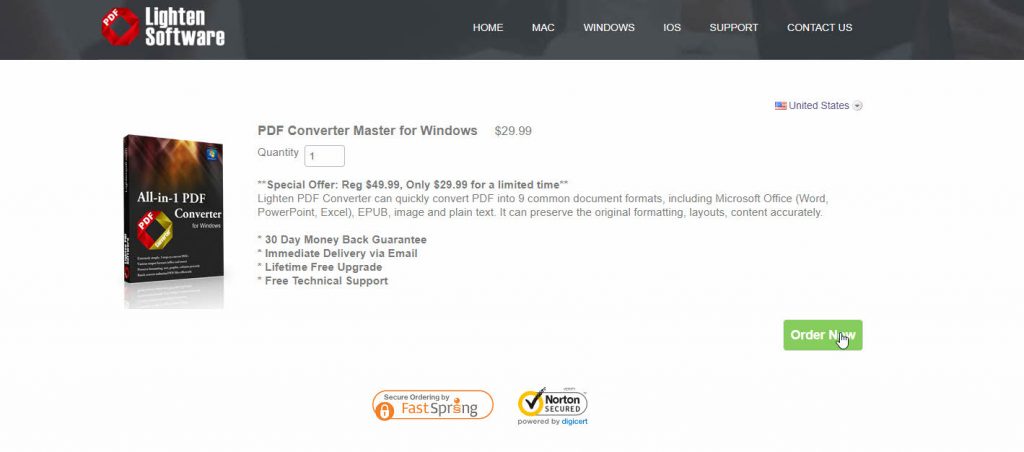 2. Copy and paste coupon to the field, and then click 'Update Coupon'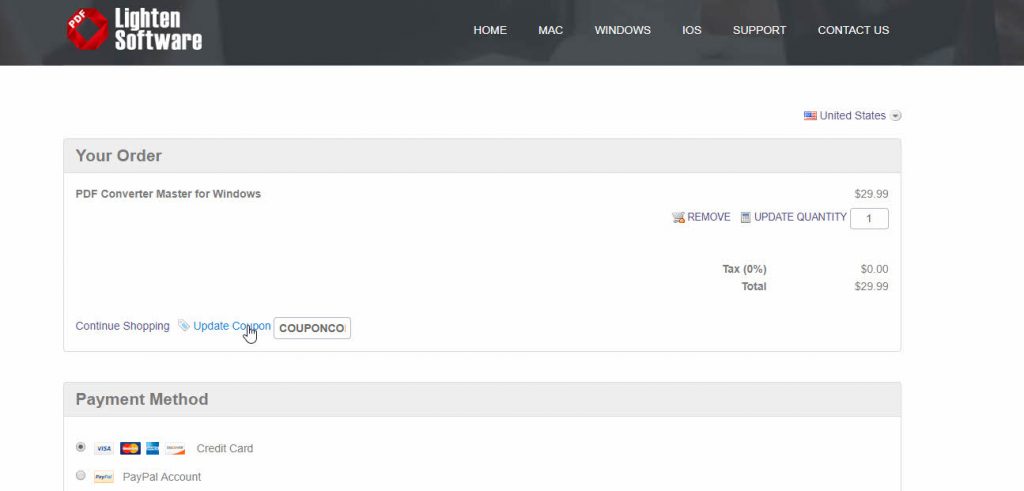 3. The price will change immediately, then you can enjoy the discount and complete the order.
If you have any questions about using the coupon, please do not hesitate to contact us via support[at]lightenpdf.com