Q: How can I get the registration info?
A: Once you placed an order from our official website, you'll get two emails sent from our e-commerce system.
The first mail will tell you 'Your order is currently processing' and your order summary, including your Order ID, for example LIG130613-7905-92113, the product info and your billing information, click on the link you'll be directed to the invoice page.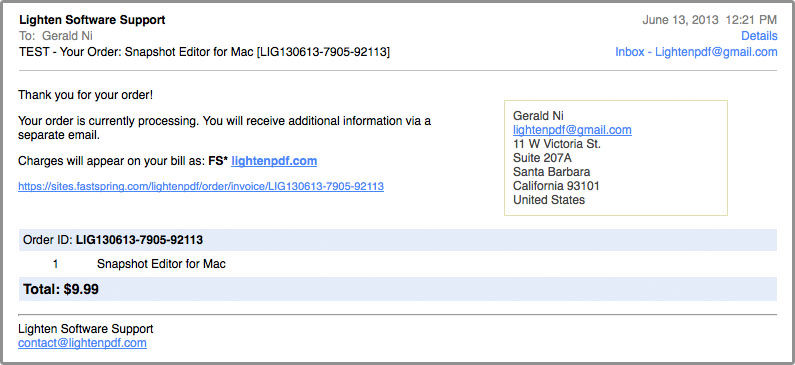 The second mail will deliver the registration information and download link. Both licensed Email address and serial code are required for activating the full version, and they are case-sensitive.

Q: Why it says 'Activation failed, please enter the correct email address and keycode.'
A: The app will verify the combination of licensed email and serial code. They should be exactly the same as the info listed in the 2nd email mentioned above.
Copy and paste the registration into the blanks in the activation window.
Please remember, they are case-sensitive. For example, TEST@lightenpdf.com and test@lightenpdf.com are different. So it's recommended to copy-paste instead of manual typing.
And some of our customers can't activate the app even if they copy & paste. In this case, please make sure that you didn't copy any extra 'spaces' at the beginning and end of the serial number.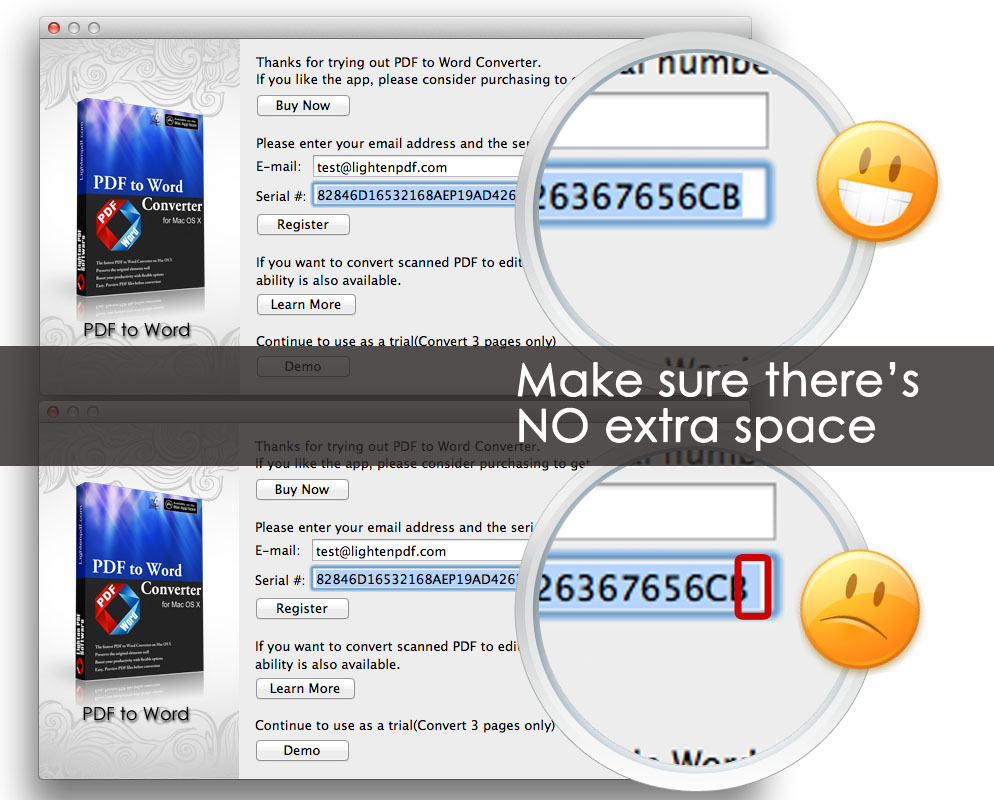 If you've checked all notices above but still can't activate the app, please contact us via support[at] lightenpdf.com, we'll help and generate another serial code for you.